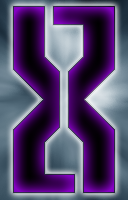 2021-11-15 - A site update
Hi folks! There has been more than a decade since anything happened here, sorry for that. We are still alive and kickin' but you know, life is stealing our music making hours.
We have not given up on delivering more songs just yet so maybe something might happen soon (as in earliest next year that is).
What I can can promise is an updated website! I know, who cares, right? Well, since the site was last updated in june 2005, stuff has happened. You can always mention stuff like "it's before the Iphone" but more important, it was before HTML5!
So, no more table layout, no more inline style and most important: no more Flash!
The new site will look more or less exactly the same but ut will have a proper music player and it will be responsive and work on cellphones.
Please keep your ears open for next year and we'll try our best to make you happy once again!
Have an awsome day
// Floaf
2010-05-29 - Deflektor
Hello everybody!!!
We're back... This time we've covered the song Deflektor and this one has been worked on since 2003!! So if this ain't good then I'm stopping with this remixin ;) Nahh.. No way!
Finally we're done and satisfied with the result though it's completely different from what we first had in mind.
I hope you enjoy this one as much as we do.
Best Wishes Dimmignatt
Link:
Download here
Link:
Forum posts
2009-10-21 - To be on top
Hello folks!
Time for another release.
This has been in the loop from 2008 and now we feel that it's time to release it. It's our version of Chris Huelsbeck's To Be On Top.
Slightly heavier than the original and it's got the usual X-formZ sound to it. Quite mellow track with some heavy guitar riffs and I played around quite much with the drums on this one, didn't go all out berserk this time though ;)
Floaf did some amazing stuff with the synths on this one and of course we've blended in some SID'ish sounds into this one as well.
Enjoy this release as much as we enjoyed working on it :)
Best Wishes Dimmi (Guitars and drums).
Link:
Download here
Link:
Forum posts
2009-04-19 - Arctic Circles
Hello again folks!
I've been working my ass off as usual.
We made this as a contribution to Scenesat's official releaseparty
and it also made the album (Sound of Scenesat volume 1) as well.
It's an remix of Arctic Circles originally made by Stellan 'Dane' Andersson.
We made this one in a bit rougher style than we usually do together.
Some say it sounds like Dream Theater with a twist of In Flames.
Maybe it does and maybe it doesn't, it's for you the listener to decide.
I hope you'll enjoy this track as much as we enjoyed creating it.
Best Wishes
Dimmignatt of X-formZ
Link:
Download here
Link:
Forum posts
Link:
Sound of Scenesat vol. 1
2008-12-30 - Happy new year!
Hello Everybody!!!
Dimmi here with an Update on what's
going on in the X-formZ camp.
First of all we're sorry for the
(latency) of new stuff.
Both Floaf and I have been busy with our
everyday lives.
Work, girls, booze and whatnot.
After a few request of actually releasing something this year
we took it upon ourself to do that.
It's not actually 100% done yet but we'll post and WIP
for you all to listen to.
The WIP is an remix of Chris Huelsbeck's
To Be On Top
done in an
ordinary metalized and synthisized X-formZ remixing fashion.
We have started to come back to the remixing again so hopefully
2009 will be a more productive year.
Now when we also have got some new gear to help us in an
over the internet working type of thing.
Final Words....
A HAPPY NEW YEAR TO ALL OF YOU
from Floaf and me.
..///Dimmi
Link:
Download here
Link:
Forum posts
2007-12-24 - Merry Christmas
It's that time of the year now :-) Merry Christmas to you all out there!
2007-11-21 - Flip the flop
Hmmm... We haven't been too productive this year, but here is a new remix anyway! :-)
// Floaf
Link:
Download here
Link:
Forum posts
2007-01-22 - Consummation has arrived
A new track at last :-P Damn, we have to release more remixes. Anyway, this is a remix of an old Danko mod i have had for ages... I remembered listening to it on my amiga. I don't really know why I did remix this tune as I was planning to do a soft remix, and the original mod is not that soft :-P. But probably I just was playing around with some sound and tried it on this mod and played some more... After that it's a waste not to finish the track :-)
Hope you like it!
// Floaf
Link:
Download here
Link:
Forum posts
2006-05-29 - Giana Sisters (FS I CB Mix)
Hey guys!!! New song.. First Trance by me and first try in CuBase...
// Dimmignatt
Link:
Download here
Link:
Forum posts
2006-02-26 - Last Ninja Remix
Here is a remix-remix :-)
I got some help from our friend Patrik with the drum-part so he deserves some credits for this remix too.
Well, enjoy :-)
// Floaf
Link:
Download here
Link:
Forum posts
2006-01-15 - X-formZ remix featured in Upcoming movie
Hello folks!
Some news for you all...
A while back I was contacted by Joe Tan that runs Gore Cartoons.
He asked if he could have my Druid 2 remix in his upcoming movie
Gangsters in Love. I've followed the diary's of the progress and been
laughing my balls off, I can't wait until this movie is completed.
Anyways, I thought I should put up a link to his site.
Cheers
Ola " Dimmignatt" Brandt
Link:
Forum posts
2006-01-07 - Green Beret
Here is my attempt to do something trancy (again :-). Hope you like it.
I know, it has a long build-up and wind-down, but I like these kind of things :-) I really wanted to fit the ending of the original in here, but it just sounded too strange.
I must say THANKS to DJ Skitz for playing it on SLAY Radio too :-)
// Floaf
2005-12-27 - Merry Rockin X-maZ and a Happy Metal new year!
We from X-formZ would like to wish you all an Merry ROCKIN X-maZ and a Happy METAL new year !
Don't get too shitfaced and don't go urinate on the neighbours dog !
You can think about it... BUT don't do it !!!
Best Wishes Dimmignatt and Floaf
CHEERS !
2005-12-09 - New release people !!
This time it's Druid II Enlightenment.
It's done in a Epic metal meets Punk kind of way.. I'll hope you'll enjoy it. More info is to be found at the musicpage !
Best Wishes Dimmignatt
2005-10-13 - Blood Valley (It's the Journey)
Well It's time for another release from X-formZ !
This time it's a remix of Ben Daglish Blood Valley in a melodic blackmetal remix.
Mainly done by Dimmignatt but with some help from Floaf with Mastering and padding/strings.
Best wishes
Ola Brandt aka Dimmignatt
2005-08-20 - Lightforce V2
The new version of Lightforce that sound almost exactly like the old one :-) The reason for this update is that i was not satisfied with the last version. I wanted more ambient feeling and some other small changes. So here it is. Enjoy once again :-)
Many thanks to Dimmignatt for listening and more listening and comments/suggestions!
2005-07-23 - A new domain! (at last)
Well, now we have our new domain x-formz.com, and we have new e-mail addresses (of course!!). Floaf & dimmignatt @x-formz.com. Yes, we are as happy as you are :-)
2005-07-07 - The new layout
At last the new layout i finished. More sections like links, contact and more are going to be added, but the main parts are up and running!
By the way, the photos from the
Slay Radio Gathering
is up.
// Floaf
2005-06-28 - New track! (and soon a new layout)
This new release is a remix of a track in Ghost battle. It all started may the 19:th 2004. After some time working on it all the instruments sounded nice. Everything but the lead synth. After month of testing and trying with no luck, I heard some samples of a SID-synth and realized how different but also how nice some of these sounds are. So I changed the lead to a more chip-sounding sound and I'm a lot more happy with the track now. The final touch was a wonderful solo by Dimmignatt.
By the way, the new X-formZ page/layout is to arrive soon :-) It will have some type of forums and a place for our not-game-related music, and also our side projects, and a lot more. CU soon...
// Floaf & Dimmignatt
2005-05-14 - Great Giana Sisters our way
Finally after some months of planning and recording we are ready to release our next song. We have planned on remixing this one for a very long time but we have never really known how to give it the fairness and quality it deserves and still add something of our own style to it. There is so many great and shitty remixes of this song out there so we wanted to give it a bit of the X-formZ spirit :)
Equipment:
We ran the guitar through an Boss metalzone which gave us the sound we wanted and we was really satisfied with the result.
Enough talk. We'll hope you fancy this song because we sure do.
// Best Wishes Dimmignatt and Floaf
2004-11-04 - Comic Bakery
A trance/rave (???) version of Comic Bakery has been released. I hope you like this one, but if you don't, you should know that Dimmignatt is working on a guitar version too :-)
// Floaf
2004-09-19 - A guestbook!
Hi there. Now we have a
guestbook
so you can post things like thoughts, the final solution to PI, the meaning of life and things like that :-) Have fun!
// Floaf
2004-07-14 - Tabs on Trolls are online !!
Well after an request for tabs on Trolls we decided to make it real so
here
it is. It's the same notes and everything like we play it but Dimmignatt plays it on lower strings and higher up on the guitar. Just experiment with it and you'll find the easiest way to play this.
Take Care everyone and have fun.
Best Wishes Dimmignatt & Floaf
2004-07-04 - New gear !!!
Hello everyone!!!
Im going to buy some effectpedals to my guitar next week and i promise you that these will be put to good use and you can expect some new work from us guys in a near future.
Best Wishes ..// Dimmignatt
2004-06-21 - New track! It's Desert Dream (again :-).
Well, the first version we made did not sound so good :-) We are still planning to release a guitar version some time in the future, but until then you have this trance version. Enjoy!
// Floaf
2004-05-28 - A new version of Laid & Flushed
We are trying to re-record some of our older, "less fantastic" tracks, and this time it's Laid & Flushed. It is (again) taken from the amigademo Dane by Kefrens.
//Floaf
2004-05-22 - New Track !!!
Hello there people !!!
New song out, this time it's a cover on the themesong of the game Trolls (C64). Turned out to be fucking awsome. Some elements of "trash metal" is involved in this piece. Enjoy and keep listening.
Best wishes... // Dimmignatt
2004-04-23 - New Guitar !!!
Aloha friends and listeners. My new guitar is complete :) After some dispute with the A-hole's who repaired my guitar for a damn much higher price than they told me when i first gave them my guitar. The price went up with 270% and that is around $ 120, the original price was $ 32,5. Pay attention people, I'm a poor student. Well there you have it. Anyway some sweet music are going to be made. By the way the FUCKERS who is responsible for this shit is the misfit company Musikbörsen.
Best Wishes ..// Dimmignatt
2004-03-06 - A new version of X-com has arrived
Well, some month ago we thought that we had created a nice cover of the intro for X-com, but nooo, we realized that we could do way better than that. The new version is in the music section, as usual, for your ears pleasure.
/Floaf
2004-02-26 - Some work with the site!!!
It has been some working with the website. Now, all the listeners can write a comment about the tracks. More is coming up soon. A guestbook is on it's way.
/Floaf
2004-02-19 - Aloha!!!
New track out, an cover on a song called Lost Scrotum. Check it out.
Other tracks are being processed at this time so stay tuned.
Best wishes ...// Dimmignatt
2004-02-16 - Hello listeners !!!
Sorry for the delay of news and new music. But now we are back in time for some serious musicmaking. Some new songs are ready and transmited to our music section.
!!!Check it Out!!!
Among the tracks there is an cover of the theme song to an old Nintendo game called RcPro Am and i think this song is the best remix recorded done by us. There is also a remix of the old Pcgame X-com Ufo - enemy unknown Intro song also that one turned out to be quite good.
More songs are on the way and the website will be updated frequently.
Best wishes ...// Dimmignatt
2003-07-18 - The week of music making....
This week turned out to be quite possitive. 5 tracks completed and our homepage has been updated with info about us the founders and some keypersons to X-formz.
The tracks:
Supercars II
Final Fantasy (Chocobo)
Final Synth sample 1
Syntax Terror
Megaman 3 (Topman)
../ Dimmignatt
2003-07-14 - A week of music making
This time we have 8 days to record some music in. Hopefully some decent tracks will be made.
/Floaf
2003-06-11 - Two new tracks
Two new tracks are up:
Lightforce (The nice C64 game)
Ooh Crikey - There are many sheep in mongolia (Atari ST demo)
/Floaf
2003-04-17 - The X-formZ site is up!!!
Wow! At last our site is up and going :-) All sections is not working yet, but soon they will. We are working on several tracks right now and they are going online as soon as they are complete.
/Floaf
2003-04-15 - The tracks are online
Our finished tracks are online on this site now. Go to the music section and listen. Soon you can read about how and why we did these tracks.
/Floaf
[View all news]