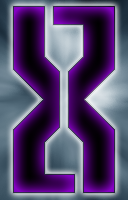 X-formZ: The beginning.

We (Floaf and Dimmignatt) got the idea of making remixes of old console music with a mixture of our own musicstyles. We started out slow but from remix to remix we have gotten better and better.
Why do we do this ? Because we love old gamemusic and want to give them our personal touch.
Fredrik Löfman aka Floaf

Instruments: Piano.
Equipment: CME UF7 Midi keyboard. Waldorf Blofeld.
Influences: Trance, chip, metal, classical...

Info:
I was born 1978 in Halmstad/Sweden. I started to play the piano at the age of 10 and shortly after i begun to compose music on my Amiga 500. I made remixes and some music of my own. Met up with Dimmignatt when i was about 13 years old.
I'm also the webmaster of this site.

Ola Brandt aka Dimmignatt

Instruments: Guitars, Drums & Bass.
Equipment: Gibson Les Paul Studio Gothic II, Line6 Pod 2.0, Boss Metalzone MT-2, Line6 POD XT, Behringer Eurotrack 802, Behringer B-1 Microphone, CME UF6 Midi keyboard..
Influences: Classical, Black/Death metal, Folk music, chip...

Info:
I was born 1982 in Borensberg/Sweden. I started to play on my family's C64 at the age of 2. when i was about 9 years old i met up with Floaf. I started to play the guitar when i was about 11 and later on i studied music for 3 years, shortly after i stopped playing the guitar for about 4 years and then picked it up again when Floaf and i started X-formZ.