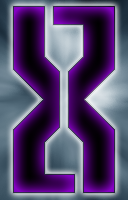 2021-11-15 - A site update
Hi folks! There has been more than a decade since anything happened here, sorry for that. We are still alive and kickin' but you know, life is stealing our music making hours.
We have not given up on delivering more songs just yet so maybe something might happen soon (as in earliest next year that is).
What I can can promise is an updated website! I know, who cares, right? Well, since the site was last updated in june 2005, stuff has happened. You can always mention stuff like "it's before the Iphone" but more important, it was before HTML5!
So, no more table layout, no more inline style and most important: no more Flash!
The new site will look more or less exactly the same but ut will have a proper music player and it will be responsive and work on cellphones.
Please keep your ears open for next year and we'll try our best to make you happy once again!
Have an awsome day
// Floaf
2010-05-29 - Deflektor
Hello everybody!!!
We're back... This time we've covered the song Deflektor and this one has been worked on since 2003!! So if this ain't good then I'm stopping with this remixin ;) Nahh.. No way!
Finally we're done and satisfied with the result though it's completely different from what we first had in mind.
I hope you enjoy this one as much as we do.
Best Wishes Dimmignatt
Link:
Download here
Link:
Forum posts
2009-10-21 - To be on top
Hello folks!
Time for another release.
This has been in the loop from 2008 and now we feel that it's time to release it. It's our version of Chris Huelsbeck's To Be On Top.
Slightly heavier than the original and it's got the usual X-formZ sound to it. Quite mellow track with some heavy guitar riffs and I played around quite much with the drums on this one, didn't go all out berserk this time though ;)
Floaf did some amazing stuff with the synths on this one and of course we've blended in some SID'ish sounds into this one as well.
Enjoy this release as much as we enjoyed working on it :)
Best Wishes Dimmi (Guitars and drums).
Link:
Download here
Link:
Forum posts
[View all news]